Exam Management Software
For teachers, it may take up to three days to create one question paper. Also, conducting and evaluating exams for multiple students is difficult and exhausting, sometimes mistakes get prevalent despite spending hours testing the exams papers and the teacher still can't gather in-depth and actionable insight for each topic or subtopic. This all requires so much manual work and takes up the bulk time outside of class, which is to be spent creating effective lesson plans and mentoring the students.
Object Developer, Best Online Exam Portal Software holds the solutions to these problems with a user-friendly interface that requires no advanced technical knowledge and used to manage your school's PBIS, school culture, and discipline and accountability systems, as well as to track and examine data. It provides end-to-end exam management using a premium question back, question papers can be created in less than five minutes, and in just three clicks.
Call Us Now
What is best in our
Exam Portal Management Software
We offer you the full roll-out Student Information System (SIS) portal, where tests can be conducted and assigned to different batches of students, for online exams with admit cards generated and distributed with no hold-up period. The online exam portal software also supports automated and detailed evaluation of tests accompanied by an insightful analysis of the results highlighting each student's weak areas at a topic and subtopic level.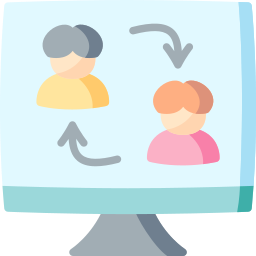 Student Management
Add and import candidates, group-like candidates, easily assign tests to students for consistent tracking and monitoring their performance. Our online exam system is built for a large number of simultaneous test sessions.
Student courses
Sharpen and enhance your students' knowledge by creating specific courses to speed and upgrade your students' skills. Distribute certifications and awards to rev-up your student's motivation.
Results & Admit card
Generate results immediately after submission of students' for teachers' evaluations. It keeps the rosters up-to-date for generating instant admit cards and results and shows them in one place to look up their entire course history.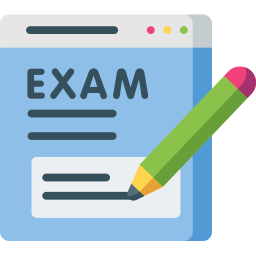 Online & Offline exams
Conduct or create periodic online subjective and objective tests and exams to manage them within our responsive portal. The student can easily log in to our exam portal and attempt the exam in a set time.
Question & sets
Add, modify, and delete questions to set valuation schemes and test duration within the same module that helps examiners to configure and randomize different question paper sets as per subject.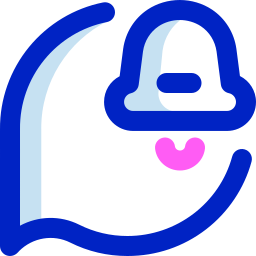 Notifications
Continuous and engaging communication lets you conduct better tests. Send a customized email and SMS for exam sign-in information, test results, certificates, records, files, and notifications in no time at all.
Overview of Exam Management Software
It doesn't just help teachers, but it also lets students make use of AI-based practice tests for self-study. Teachers can constantly monitor results and provide personalized attention in vigilant areas. Amazed by the solutions offered by this system? There is more left to know within. Experience this software service from an Object Developer- Best online exam portal software company in Udaipur and create your own self-branded example. To sign up and get access, talk to our team so we know your requirement better.
User friendly and simple to use
Accesssibile anywhere if you are connected through internet
Compatible with all major internet browser
Reduction in administrative cost
Exams available anywhere, anytime
Instant evaluation of performance
Quick supports via phone/email
Cost effective as no requirement of printing
Can take exam at user convenience
Secured Examination process