Custom Software Company
We Build Leading Edge Softwares For Businesses And Personal Use.
ERP Software
CRM Software
Business Managemnt Software
Product Development
Company Managemnt Software
Billing Software
Request A Quote
Get Ahead With
Our Value-Driven Approach To Custom Software Development
As market competition increases, old technology evolves, and the end-user continuously demands for extra, we leverage your competitiveness and help business of all scales in this dynamic marketplace to build a superior, technologically advanced user-centric designs, that increase productivity, optimized operations, and increase overall ROI. Our team of designers, developers, code complex, yet innovative ideas and give them a shape of reality that looks intuitive & intelligent.
Our custom software development services have a multitude of services including building custom CRM, custom ERP, Billing software, GST software, Web Development Software, Mobile App Development, SaaS Development, and Cloud-Enabled Development. We follow enterprise-grade best development and coding practices to build SaaS applications that enhance your digital transformation journey. After helping hundreds of enterprises to establish the digital-driven path to unlock the business true potential. We, Object Developer, is keeping a keen focus on using user-first design principles and implementing an agile approach to help you streamline all the existing business operations to the result-oriented goal.
Get Unique Service Packages
Custom Software Development Services We Offer
Planning to build custom software that helps you broaden your area of functioning? We get you covered with our do-it-on-time Custom Software Development Company in Udaipur, India. Getting into the nitty-gritty of each project and building a customized yet reliable software solution that is driven with innovative technology is what we do best. Our dedicated and skilled team of developers backing you up all round the clock with the finest custom Software Development Services available.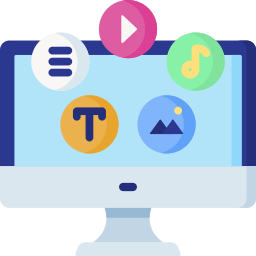 Custom Software Development
No more outdated features, system downs, slow reports, and limited functionalities. Our Custom Software Development Services is a tailor-made solution designed perfectly to fit business individual needs.
Read More
Mobile App Development
Transform your vivid idea into a stellar mobile app. Our Mobile App developers have a long streak in creating mobile applications using AI and ML technologies.
Read More
---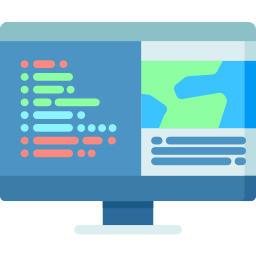 Web Application Development
From concept to production no matter how complex your needs are, we blend our creativity and innovation to build a range of secure, scalable apps for clients in diverse industry verticals.
Read More
Product Development
Our software company conceptualizes the entire roadmap to make your business a leader of your industry. We provide Full-scale product development services across the software development life cycle.
Read More