Best Software Development Company in Udaipur. Objectdeveloper, a leading ✓Software Development Company in Udaipur. Specializing in high-quality Software Development & If you ever need an Software for your High-quality business, go no further than Objectdeveloper, the Best mobile apps @Software Development Company in Udaipur.
Software Development that Matches Your Vision: Custom Solutions for Your Business
Software Development-For most businesses, complex websites and applications consume a large share of their IT resources. This even restricts their ability to grow. Object Developer software development services can help you reimagine your IT landscape while realizing your business value with agility. We create compelling yet minimalistic applications that actually sell your product & services. Our focus on results-driven features helps us achieve this vision. This is one of the biggest reasons why our clients call us the Best Software Company In Udaipur. Object Developer offers multiple Custom Software Development options like MLM Software, Institute Management Software, SMS Marketing Software, Accounting Software & GST Billing Software, Doctor Management Software, and much more. So that we remain dedicated to all your business needs. Best Software Development Company in Udaipur, India
Leveraging this extensive knowledge in these software architectures, we offer you a feature-packed cloud-based platform so that you don't need to look elsewhere searching for the best Restaurant/Hotel Management Software In Udaipur. Leverage the expertise of the Best Software Development Company and accelerate your routine tasks with a creative-thinking approach!
Services We Offer With Confidence
Our Core Web Development Services
Software Development
We build high-end solutions that empower businesses to win with competitive advantages. Our tech enablers help you drive relevance by going beyond the ability to develop customized solutions like ERP software & Restaurant & hotel management
software
, all adapted to your dynamic needs!
Best Software Development Company in Udaipur, India
Read More
Web Development
85% of customers make their shopping decisions based on their online experience
. And so, it's more than ever important to look into your website's appearance and usability. Being a full-cycle software development company, we have a dedicated team facilitating feature-packed
web development services
.
Read More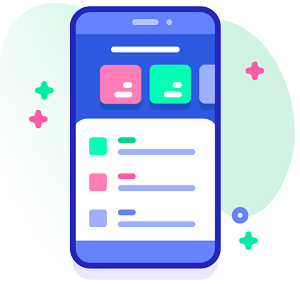 Mobile App Development
For most businesses, complex applications become a restriction to their growth. That's why being the Best
Android App Development Company In Udaipur
, we help you build engaging native mobile apps having unique API and privacy protocols.
Read More
---
Website Design & Development
Beautiful web design is the most important marketing asset that makes you a distinctive brand in customers' minds. But to achieve this, you need expert website design & development services. Object Developer experts are adept at making responsive yet minimalistic pages using the latest technologies.
Read More
Digital Marketing
Choosing a digital marketing agency that doesn't rely on smoke and mirrors to attract clients guarantees great leads, sales & revenue for your business. So if you want a web presence customers can't miss, having
Object Developer
on board will seem like your
digital marketing
branch as we have specialized team members for your job!
Read More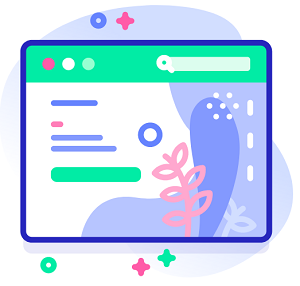 E Commerce Development
Generating a consistent revenue source through an online
e-commerce
store isn't an easy feat. So to cut the pain out, we help you build an engaging e-commerce payment gateway that's
feature-packed
and flexible to
high traffic volumes
.
Read More
Why Object Developer?
Best Software Development Company in Udaipur offers high-quality and cost-effective services while keeping your best interests in mind. Our approach to every engagement comes with a thorough assessment of your business's dynamic tech goals & challenges to provide you with the best software development services.
Progressive roadmap to guaranteed results
Scalability at all engagement levels.
On-time, on-budget project delivery.
Dynamic services for every business industry.
Best Software Company in Udaipur
Objectdeveloper is the Best Software Development Company in Udaipur is 7+ years in the industry, 1500+ successful projects, & 5-star rated service. These are the best results that complement our custom software development services portfolio. Boost your business to another level by leveraging our expertise at affordable prices!
About Us
Industries We Serve
Food & Restaurant
Retail, Ecommerce
Education & E-Learning
Hotel & Bar
Travel & Hospitality
Real Estate
Tell Us About Your Project.
Looking for an ideal partner to monetize your idea? Object Developer can help you optimize your business operations with optimal services. Reach out to explore your possibilities with us! Best Software Development Company in Udaipur
Software development process
Software Development is the complete process of designing, creating, testing, and maintaining software programs. It involves the use of various programming languages, tools, and frameworks to create software that solves specific problems or fulfills specific needs.
Best software development process typically following steps:
Requirements gathering: This is the process of understanding the needs and requirements of the client or end-user.
Analysis: In the Analysis process evaluate the requirements and determine how to meet them in the best way.
Design: In the design process of creating a plan for the software, including the layout, user interface, and functionality.
Implementation: This is the process of developing the software, using modern programming languages such as Php, Laravel, React, Java, Python, and others.
Testing:In the testing phase verify that the software functions correctly and meets the requirements.
Deployment: It is the process that makes the software available to the end user.
Maintenance:This is the process of updating, fixing bugs, and making improvements to the software after it has been deployed.
Software development is a complex and multi-disciplinary field that requires a combination of technical skills and problem-solving abilities. It is constantly evolving, with new technologies and programming languages emerging regularly.
*Looking to delegate your software development tasks? Connect with us now and receive a complimentary quote from our expert team!*