Best Software Development Company in Udaipur
Great Businesses Demand Great Software, we commit to provide quality
Object Developer is related to improve your business and revenue.  We serve in Software Development, especially Custom Software Development & Responsive Web Design. We deliver quality solutions to our clients across the world.
Object Developer   has time-proven experience and reputable expertise in Software Development  like Restaurant Software, Hotel Management Software, Travel Management Software, Inventory Management Software, Institute Management System Software, SMS Marketing Software, eCommerce Management, Accounting Software & GST Billing Software, ERP System, CRM Software, Payroll Management Software, Doctor Management Software, Classified Web Portal.
We offer distinct Web Designing, Website Development, Website Optimization, E-Commerce/ Shopping Development, Custom Web Design Solution, SMS Marketing, App Development, Email Services, Apps Marketing, Social Media Promotions, Facebook Promotions, Videos Promotion and many more services.
Object Developer has developed expertise in a variety of Software Designing and Development processes. We strongly believe in constant interaction with customers to understand their requirements and goals. Before we start work on the project, we get your inputs on requirements and objectives. For a better perspective, we also do some market research by analyzing your competition, existing market condition, and current trends. This enables us to provide you with better product and functionalities. Once the data is collected, we present you the proper action plan to execute your project. This step includes quality control, implementation, and maintenance of your project.
---
Our Services
Software Company in Udaipur
Software Development
We go beyond giving you a presence on the web.We make use of our creative abilities, visual sensibilities and modern technologies awareness and combine all of it with our technical skills and professional efficiency. our software development process is trendy.
Read More
Web Designing
we focus to strike a balance between creating high-level responsive web designs with latest technology and related cost for their development and designing. Our website design services are extremely affordable and cost effective ensuring quality work at competitive rates.
Read More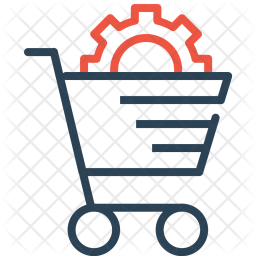 E-Commerce
We specialize in eCommerce website development and hence create professional look for our customers who are looking to sell their products online. Grow your business with our outstanding e-commerce service. Besides giving you an online identity for good business.
Read More
---
Digital Marketing
It is all about the process of bringing the website on higher rank on the search engine results pages. Object Developer is well-known all around for our renowned SEO services that provide through the ages. We, the SEO Service provider are unique and we have acquired hundred percentage of customer satisfaction through the ages which is not comparable.
Read More
Web Development
We have sound knowledge of best web development in various technologies Php Latest framework and all kind of CMS. We are expert in Web app development, website designing, Custom Software Development, Android app development, Digital Marketing, Ecommerce development, Business Management tools and much more.
Read More
Android APP Development
Object Developer, an Award winning android app development company from Udaipur,Rajasthan, India. We have professional staff which understand customer requirement and deliver product within stipulated time period. Our developers are exceptionally talented in android app development.
Read More
Our Clients Attest Our Services
We are delivering Quality since inception, naturally, our work will speak!
We have been using their Hotel Management software for a long time, using this Hotel billing software saves us time, in calculations, in room allocation, in GST reports, Sales Reports, Customer's records

I have been using Restaurant POS software for quite a while, and this software has helped me to monitor my business easily. manage my billing, GST reports, Tracking very well. Thank you Object Developer Team

Excellent work!!! Working with Object Developer Rajasthan India was a real pleasure, they were so confident with their efforts in upgrading and Develop My Software that they did the work without asking for upfront payment.

Object Developer is a dedicated professional who takes his work seriously, his innovation and creativity have helped us in getting through rough patches easily, he possesses a solution providing thinking and attitude and has exceeded our expectations in terms of work and relationship building.

We are very happy with the services of Object Developer who are in the field of Website Designing and Web Development in Udaipur,Rajasthan, India .
Hotel Software Company in Udaipur
---
Restaurant Software Company in Udaipur
We have best restaurant software (POS System) with much more features and Latest UI over a decade of experience.
Read more
Useful info
No setup fees required.
Minimum 1 year maintenance.
Dedicated Resource
Customer Satisfaction
Trustful Support
Guarantee Work
Try out our services
New generation websites by new generation designers.For new generation entrepreneurs .Your marketing strategy needs a well-planned online presence. Object Developer offers a wide range of options for you to choose your website design transformation.