Know Our Web Developing Company
ABOUT OBJECT DEVELOPER
What started as a small workforce out in Udaipur 7 years back, has now quickly grown to a Full-Service Web Development Company that has reached a markup to complete an exemplary 1500+ projects and have attained clients from all over the world. We, Object Developer and the team have diligently worked for years to secure its reputation as a company and be worthy enough to get awarded with the 5-star trust badge by its clients.
Honestly speaking, the trust of our partners and clients is our single most valuable asset and resource, helping us create positive transformation and set us as a champion of digital innovation. Since our formation, our heart was only placed on designing and developing such websites that right away win's audience trust and sets our client's business on the ladder of finding ultimate digital treasures.
We emphasize our corporate mission by hiring innovative minds that reinforce the importance of what we genuinely do and foster a self-sustaining culture of success. We believe "Equity and diversity are key to innovation," and customers are our passion, and to serve them best, we built a company culture and team that encourages creative thinking and represents their customer base through various communication channels.
Support From Concept To Launch and Beyond
What Are We Good At?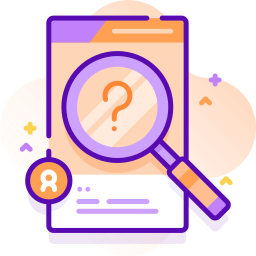 Reasearch and Analysis
Though we move at a fast pace, but don't skip on upgrading our workflow with newer advanced systems and practices. This lets us, leaving no stone unturned.
Negotiation and power
Our real power is to stick to our company's core values and reflect who we are, how we work, and what we strive for. This propel us forward to get better.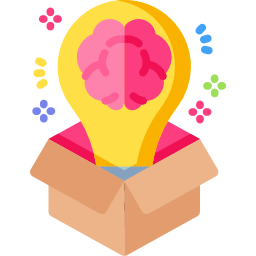 Creative and innovative solutions
We are the one who keeps innovation at fore-front, who doesn't play by the rules, who sees past the mundane and have the intelligence to carve new paths.
Trasparency and ease of work
We bring transparency at work by bringing people together, because of teams that bond together is inherently more comfortable giving and receiving feedback.
What we offer in
It Services
Software Development
We make unique and Best Software in modern technologies and design. Easy to use, Fast and with analytics reports, Dashboard.
Web Development
Use our Web Development Services that help to you manage your web application in one place, with better performance with Security.
Mobile App Development
We have 8+ years of experience Android and iOs Mobile App Development, they develop your Mobile App in a better way, and give new look.
Custom Software Development
Our highly experienced teams develop Custom Software that fits for your business. Give your inputs, we make your dream software with best features.
Cloud Based Software
Move on cloud-based software, It increases your software speed, and take auto backup. With secure and quick response Software.

Static Website Design
With eye-catching UI design give your website look better to compare your competitor and represent your business very well.
Responsive Website Design
Easy to manage your content, images, and website. Support in all devices, that increase your customer 2x.
Tell Us About Your Project.
New generation websites by new generation designers.For new generation entrepreneurs .Your marketing strategy needs a well-planned online presence. Object Developer offers a wide range of options for you to choose your website design transformation.
Call us at Today and Take Your Business on Higher
Call Now