Extend the business utilities with
Best All-in-one CRM Software
& take customer satisfaction to the next level.
Time, technique, resource, and Tantrums, there are multiple challenges always lying ahead for a customer support team. Your customers don't have time for your explanation, all they care for is that answer they want to hear from you. What to do then? You need one unified dashboard for all the communications, where when a customer fires in a query, it could be easily viewed and tracked with the past interactions including social media conversations, order history, past issues resolved, and more.
It is never too late to sidestep using emails, spreadsheets with CRM, where everyone was stepping on each other's toes and had no idea who was called and what was discussed. By helping with our best CRM software development company you can get better at key benefits that CRM software offers, data organization, enhanced communication, and retaining and gaining new customers regularly.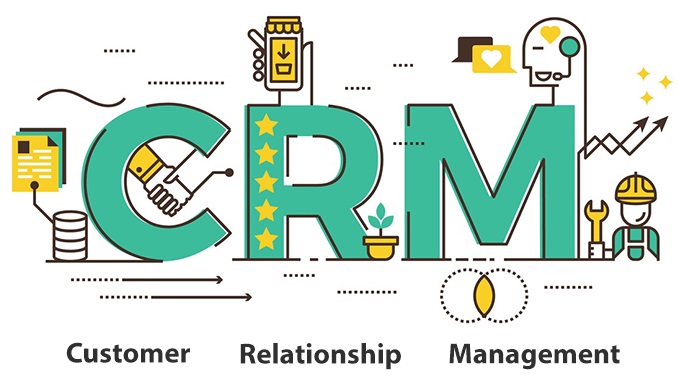 Close more deals faster with ourCustom CRM development Services
CRM Application Development
We create 100+ feature-rich CRM apps focusing on mobile-first and online/offline synchronization for diverse industries. Get real-time customer segmentation and effective predicative modeling, reports, and data to access straight from the app.
CRM Customization
Maximize your overall performance and productivity, with custom CRM solutions. Its modules include performance monitoring, productivity, and customized KPI tracking. For real-time data tracking and lead generation, we also automate the process templates for better usability.
CRM Portal Development
We get you ready-to-use portal solutions for SuiteCRM, Sugar CRM, Salesforce, and CRM Dynamics. Our offerings also include developing partner portals, affiliate portals, support portals, and knowledge base portals that adapt to various business logic, as per industry and CRM customizations.
Different Industries We Serve



Feature-rich, hassle-free
Custom CRM software solutions
Welcome to Object Developer- Custom CRM Development Services where we give you access to all the customer touchpoints on one single unified dashboard with a multi-channel support feature and send on-spot responses to all the queries made on multiple channels of communications such as Facebook, Twitter, phone call or email. For that matter, now you can set up a work structure with priority-based task allocation like high, medium, or low for all the incoming customer inquiries and allocate the tickets equally among your team members.
Get focused with a streamlined approach to your customer operations, automated task allocation, and reporting structure, all you need to do is sit back and analyze the consolidated reports of the performed customer support tasks by your team. So what are you waiting for, smile away to glory with Object Developer, your customer relationship management help. Call us now!